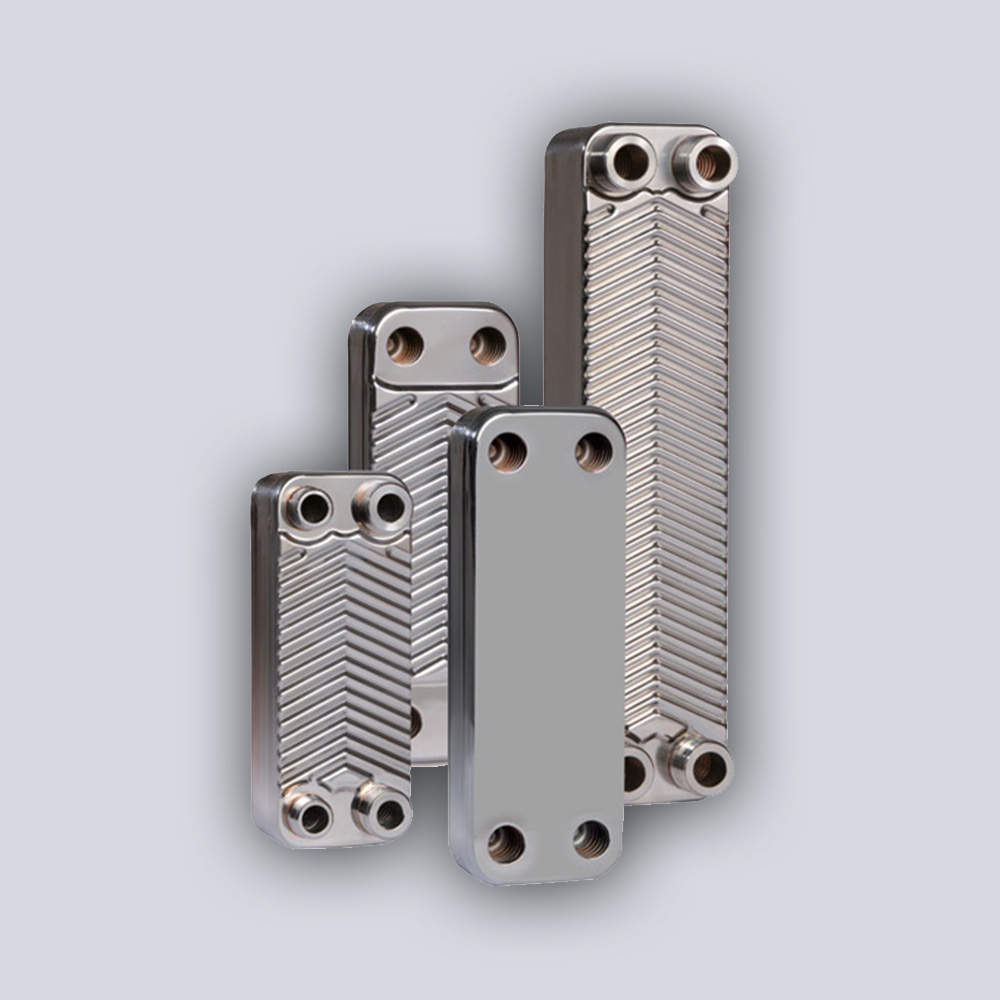 Product Detail
TULPAR welded plate heat exchangers are designed for cooling, ventilation and heating processes and have been used safely in these systems for years.
MATERIALS
Plate Material: AISI 304/316
Connection Material: AISI 304
Soldering Material: Copper (standard) or Stainless
DATA
– Minimum temperature: -196 °C
– Maximum temperature: +200 °C
– Design pressure: ~45 bar
– Suitable for standard and high pressures
– Connection type : Screwed, welded, flanged
– Copper and Nickel welded
WELDING PLATES
H Type Plate ; It has wide-angle channels to make the heat transfer turbulent the flow characteristic of the fluid.
L Type Plate ; It has narrow angles. This reduces the pressure loss, but the heat transfer decreases with the decrease of turbulence.
M Type Plate ; It is a combination of L and H type plates. These plates are especially preferred when the heat changes on one side of the plate heat exchanger are much larger than the other side.
DOCUMENTS
– CE Certificate (PED) 97/23/EC
– UL
– ISO 9001:200