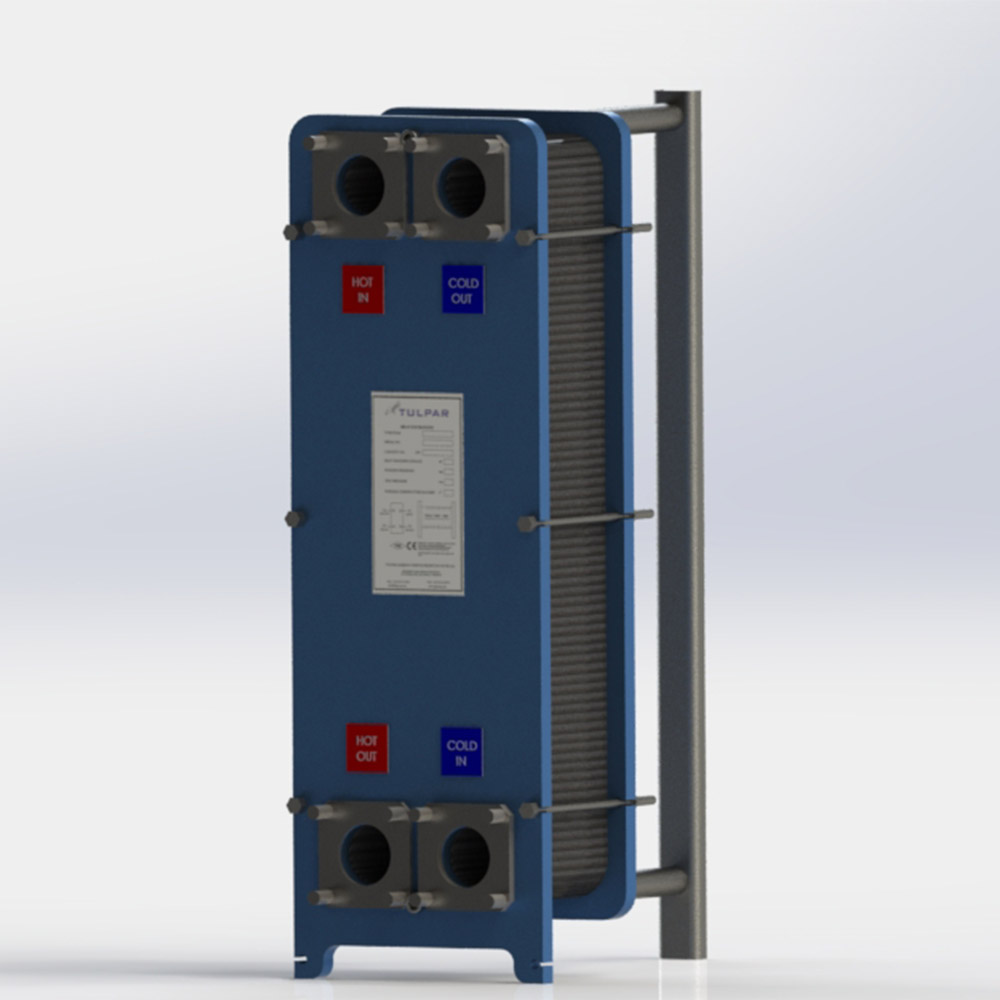 Product Detail
They are devices that work according to the principle of heat transfer between two different fluids with a temperature difference between them. It is completely separated from each other by the fluid to be heated and the fluid plates to be heated. Standard plate heat exchangers have a total of four inlet and outlet ports, two of which are the inlet and outlet of the heating fluid and the other two are the fluid to be heated. It is also possible to make heat exchangers with more than one heater or fluid to be heated with special production.
PARTS THAT FORM THE PLATE HEAT EXCHANGER
– Front body with input – output connections and information,
– Lower and upper transport shafts used to fix the plates,
– The first plate that prevents the contact of the liquid with the body,
– Flow plates that allow the passage of fluids and provide heat transfer,
– Fully closed end plate that prevents the fluids from coming into contact with the rear body,
– Rear body that has assembly and maintenance instructions on it and can move on shafts,
– It consists of studs and washers that ensure that the plates are held at a certain tightening extent.
Advantages;
Plates and Plate Patterns are designed for low pressure – high efficiency for your applications.
Tulpar Plates have two different angled Plate Patterns that provide high and low flow/turbulence.
The plates have a reinforced structure that ensures minimum plate contact and comfortable passage at the fluid entry points.
Thanks to the Tulpar plate pattern, the fluid plate has an excellent fluid distribution throughout its surface.
Since the gaskets are placed on a protected groove, the overall gasket life has been preserved and there is a structure that prevents deterioration of its elastomer even when opened for service.
MATERIALS
Plate Material: AISI 316, Titanium, Hastelloy
Connection Material: Carbon Steel, Stainless Steel, Plastic
Body Material: Carbon Steel, Stainless Steel
Gasket Material : EPDM , NBR , VITON