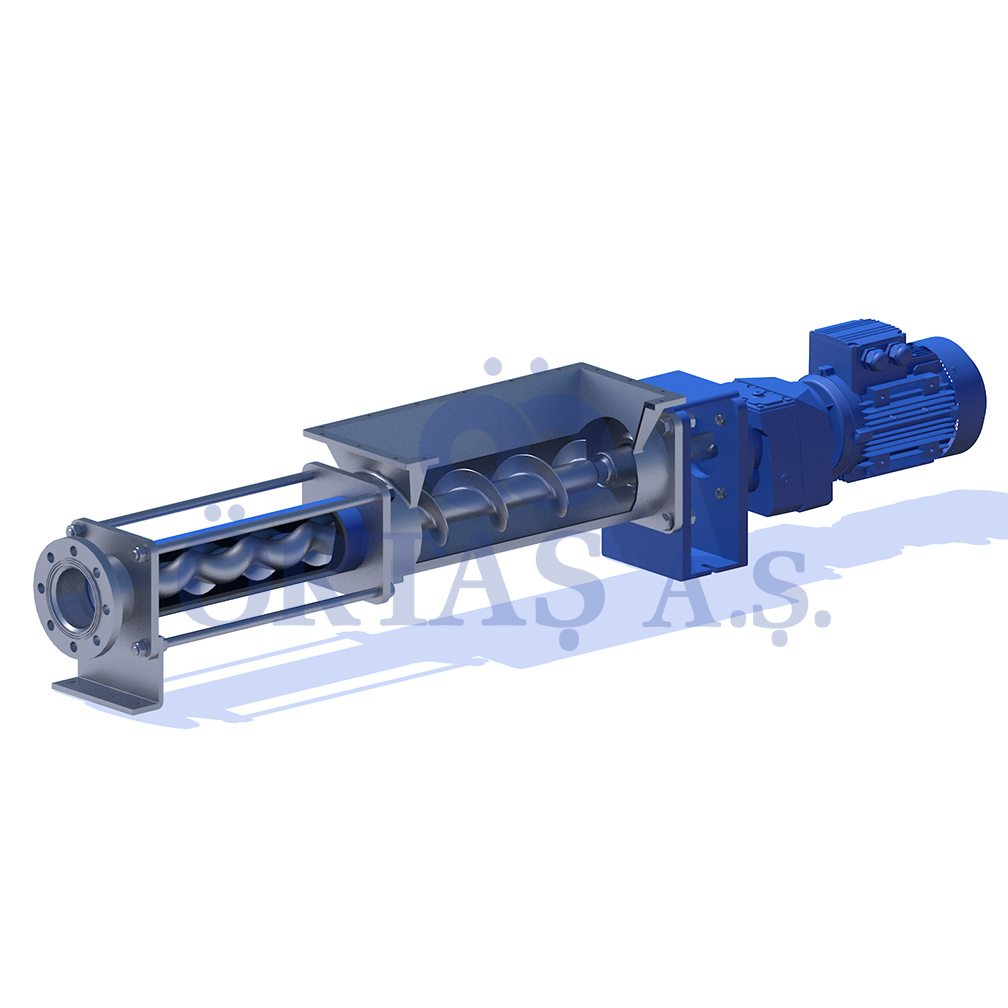 Product Detail
DA series pumps are used for pressure-resistant, gentle and low-vibration transfer in almost all branches of industry with screw shaft and feeding chamber.
This design provides better feeding of the pump. It can dose a wide range of products. It is compact and economical due to the direct coupled design.
Features
Spiral shaft and feeding chamber design for easy transfer of slow-flowing and high-viscosity fluids,
A wide variety of product range dosing capability,
Low-vibration product transfer capability that is not affected by pressure and viscosity fluctuations,
Valveless high pressure capacity,
Easy maintenance and service,
Flow rate proportional to the rotation speed,
Pump connections in accordance with international standards,
Transfer at low noise and low vibrations,
Ability to work at temperatures between -20°C and 120°C,
Maximum 200 m³/h flow rate,
Maximum 12 bar pressure.