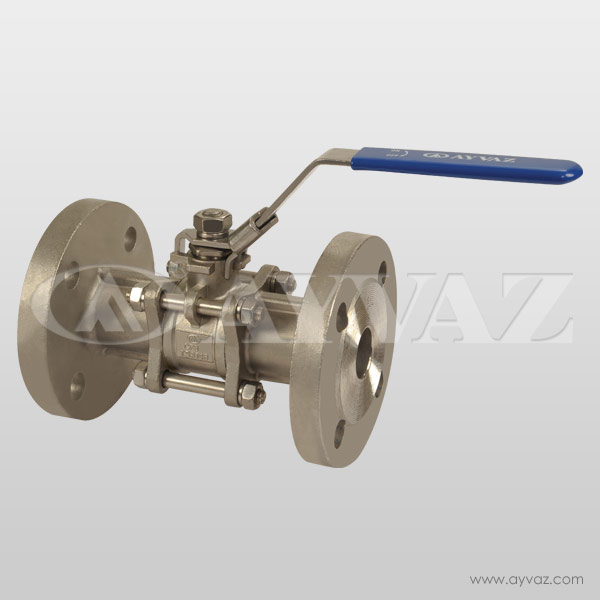 Product Detail
In ball valves, the main element is a sphere with a hole in the middle. At 90 ° rotation of this sphere, it is switched from fully open to fully closed position. Ball valves are used primarily in places that are very open and close or where quick opening and closing is desired.
Advantages are low pressure losses, easy opening and closing, good sealing, light weight and small footprint. Sealing; It consists of two stages as sphere sealing and shaft sealing.
Ayvaz V-3F Three-Piece Flanged Stainless Steel Ball Valves are subjected to 100% air test under open and closed positions at 10 bar.
Material Structure:
Housing: AISI316 / AISI304 Rust. Steel
Sphere: AISI316 / AISI304 Pas. Steel
Links:
Flanged
Nominal Diameter:
DN15 (1/2 ") to DN100 (4")
Pressure Values:
Max. Up to 40 bar
Temperature Range:
-50 ° C to 210 ° C depending on the material structure.
Apps:
– Heating-cooling lines
-Food plants
-Chemical sector
-Ship constructions
-Paper mills
Assembly:
Installation is done in any position.